Yin Ying All-in-one machine for mixing flour and steamed bread
PRODUCT DETAILS
---
Keywords: Pasta Processing Machinery
YHS50/YMC80 type dough and steamed bread forming machine is a kind of direct connecting dough and steamed bread forming machine designed by our company after extensive market research, repeated tests and studies. The product set and dough, transport, steamed bread molding in one, installation, disassembly, easy to clean up; In the forming process, the dough can be knead twice to make the dough more even. Dough output adopts frequency conversion speed regulating mechanism, which can adjust dough output and promote measurement accuracy. High production efficiency, save labor, production of steamed bread surface smooth, whiteness increased, texture, improve the quality of steamed bread. It is suitable for making steamed bread in the canteens of government organs, enterprises and institutions, flour processing enterprises and individual processing households.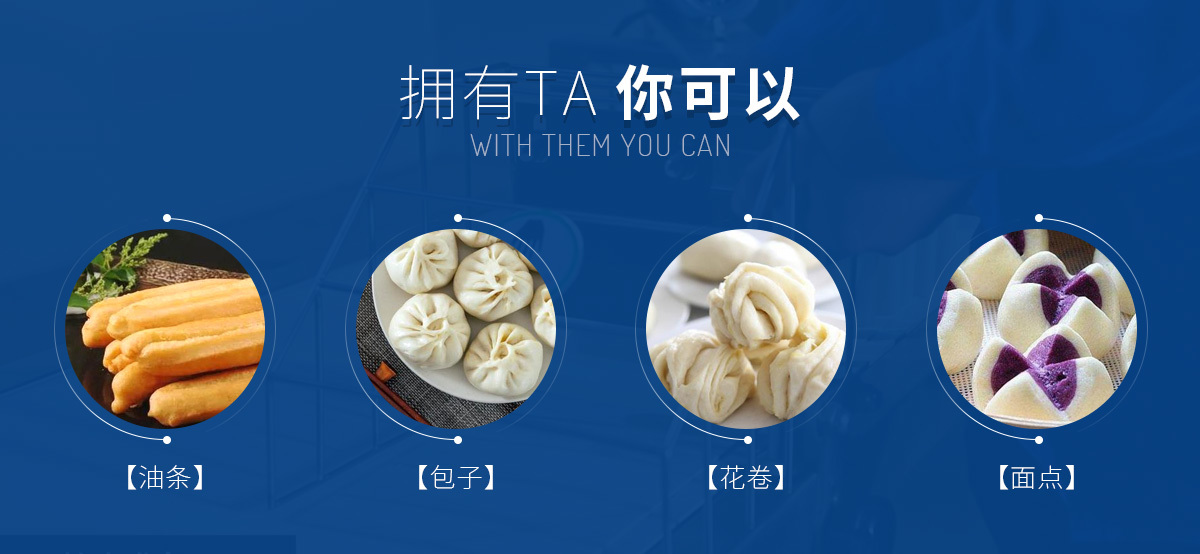 Advantages of Yinying Products
It has obtained seven system certifications such as ISO9001 quality management system, and the standardized good conduct confirmation as national AAA enterprise.
The quenching process improves the hardness and strength of metal workpieces, strengthens the ability of resisting pressure and corrosion, and prolongs the service life of equipment.
The high quality stainless steel used is moisture-proof and corrosion-resistant, clean and sanitary, which is easy for cleaning.
Using advanced mechanical automation and intelligence instead of traditional manual operation, it saves labor costs and greatly improves production efficiency. The machine conforms to the principle of ergonomics, saves more time and labor when in use, which is more convenient and quick to operate, and can freely control the shape of vegetables.
There is safety protection at the material inlet and outlet, human body contact is fully reduced during processing, and the machine itself is provided with anti-leakage protection, making it safer to operate and use safely.
Yinying people are committed to the construction of "industry-university-research cooperation" and innovation system based on the market. Focusing on the needs of customers, it can provide customized services to meet the needs of customers.
Life-long service is provided to the products, customer feedback information is processed in a timely manner, and replies or solutions are given within 48 hours in the province and 72 hours outside the province.
ONLINE MESSAGE

---