Yin Ying MDS150 knife bread cutter
PRODUCT DETAILS
---
Keywords: Pasta Processing Machinery
MD150 knife steamed bread cutting machine is a reciprocating knife steamed bread cutting machine carefully designed by our factory after extensive market research and customer comments, repeated tests and studies. This machine is suitable for kneading and pressing the dough with proper thickness and width by the dough press for many times and feeding the dough continuously. After pressing, rolling, conveying and cutting into shape, the fresh steamed bread has strong sense of layering and accurate weight, which can obviously improve the whiteness of the steamed bread. After steaming, the taste is strong, the level is clear and the quality is improved. Production capacity: 1000-9000 PCS/h, weight of steamed bread blank: ≥ 30g/PCS, (middle surface of dough, water ratio 1:0.4, 0.45 is recommended), input power: 1.5kw, voltage: 220v, motor: pressure surface: 750w-220v, roll surface: 90w-220v, cut off: 370w-220v, external size: 3100*650*1100mm.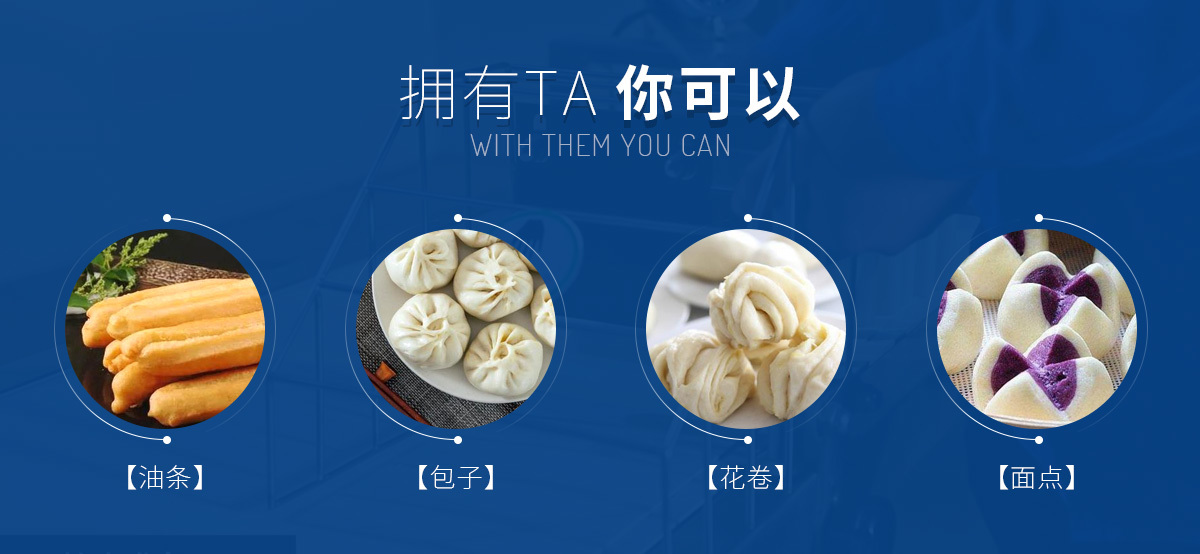 Advantages of Yinying Products
It has obtained seven system certifications such as ISO9001 quality management system, and the standardized good conduct confirmation as national AAA enterprise.
The quenching process improves the hardness and strength of metal workpieces, strengthens the ability of resisting pressure and corrosion, and prolongs the service life of equipment.
The high quality stainless steel used is moisture-proof and corrosion-resistant, clean and sanitary, which is easy for cleaning.
Using advanced mechanical automation and intelligence instead of traditional manual operation, it saves labor costs and greatly improves production efficiency. The machine conforms to the principle of ergonomics, saves more time and labor when in use, which is more convenient and quick to operate, and can freely control the shape of vegetables.
There is safety protection at the material inlet and outlet, human body contact is fully reduced during processing, and the machine itself is provided with anti-leakage protection, making it safer to operate and use safely.
Yinying people are committed to the construction of "industry-university-research cooperation" and innovation system based on the market. Focusing on the needs of customers, it can provide customized services to meet the needs of customers.
Life-long service is provided to the products, customer feedback information is processed in a timely manner, and replies or solutions are given within 48 hours in the province and 72 hours outside the province.
ONLINE MESSAGE

---